Introduction: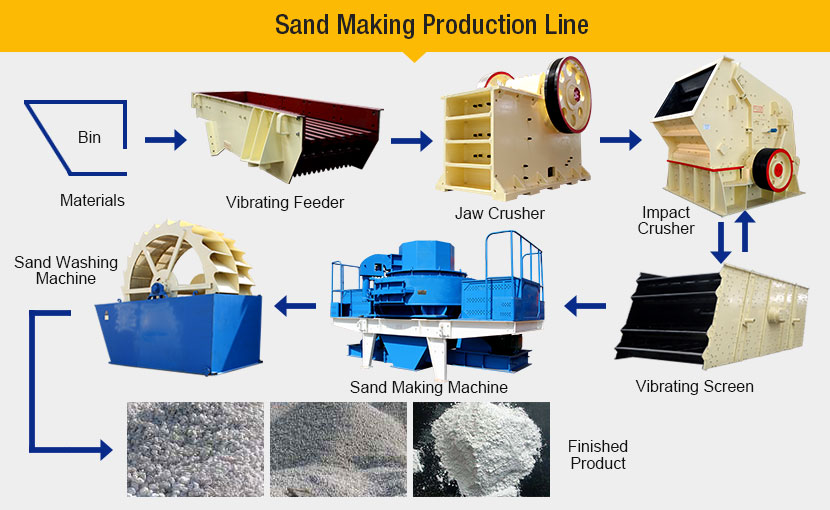 Sand making production line usually consists of vibrating feeder, jaw crusher, sand making machine, vibrating screen, sand washing machine, belt conveyor, centralized electrical control and other equipment. It is mainly used for the aggregate production of hard limestone, granite, basalt, pebbles, etc and the artificial sand making operation. It is suitable for hydropower, building materials, highway, urban construction and other industries.
The sand making production line produced by our company can make all kinds of ore, rock and other materials into various sizes of sand meet the requirements of construction sand. The produced sand has uniform granularity, high compressive strength, which is far more in line with the construction requirements than natural sand. So it can enhance the customers' interests, and also improve the quality of construction.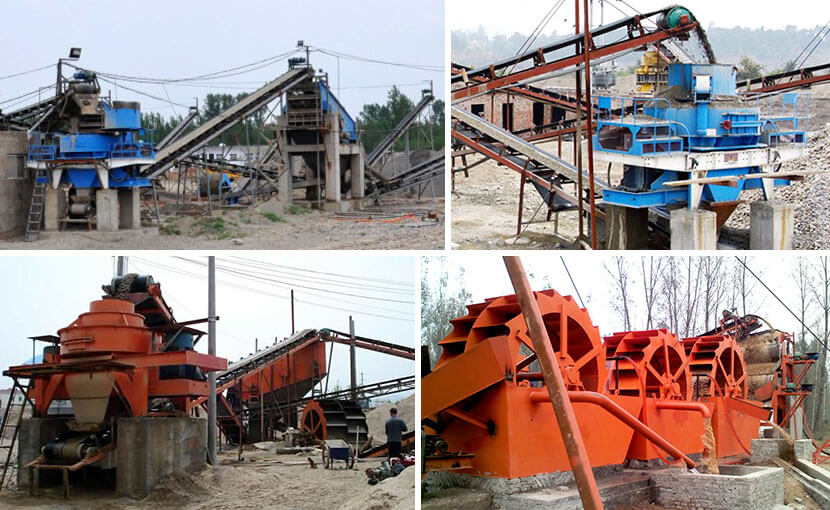 Performance Advantages
1. High production efficiency, efficient and reasonable design.
2. Low production failure rate, high-quality finished product.
3. The whole production line reduces the dependence on water, thus reducing geographical restrictions, and then saving costs for customers.