Introduction: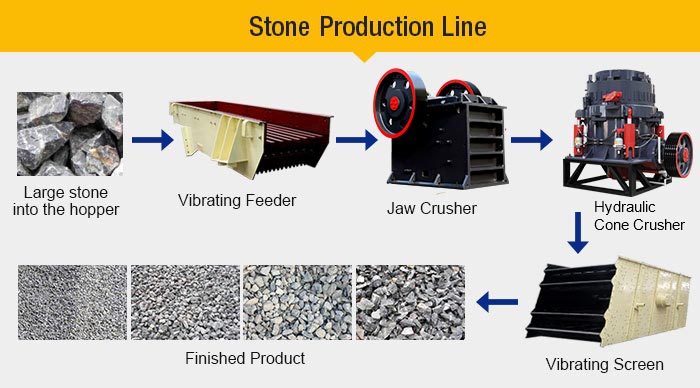 Stone production line is used for the gravel aggregate production of limestone, granite, basalt, river gravel and other kinds of rock.
Stone Production Line includes vibrating feeder, jaw crusher, cone crusher, impact crusher, vibrating screen and belt conveyor etc. First, the stone materials are primarily crushed by the jaw crusher, and then the coarse products are transported to fine crusher by the belt conveyor for further crushing. The fine crushed materials are transported into the vibrating screen for screening. Part of the products are qualified aggregate, and the other part of unqualified aggregate need to be crushed again to produce the aggregate meeting requirements at last.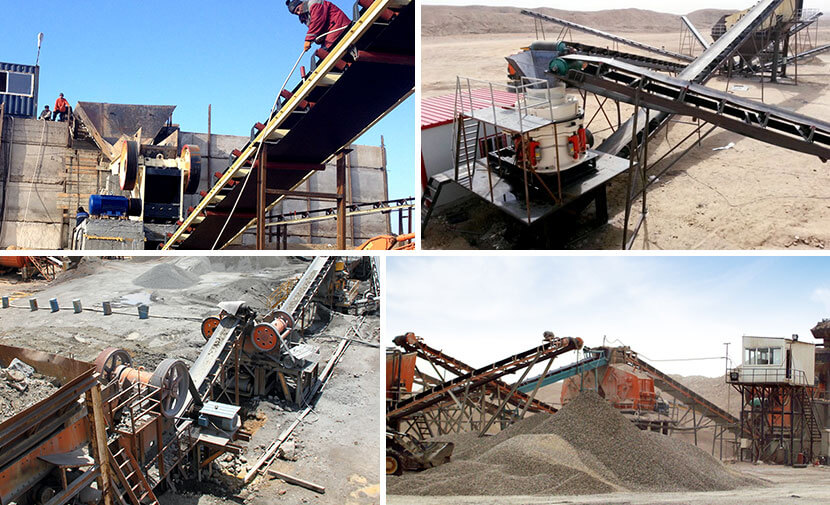 Performance Advantages
1. Reasonable machine configuration, high degree of automation, low operating costs and easy maintenance.
2. High crushing rate, energy saving, large output and less pollution
3. The produced aggregate has uniform granularity and good grain shape.