Crushing Equipment
Circular Vibrating Screen
Crushing Equipment
Vibrating screens can be divided into 2 decks vibrating screen, 3 decks vibrating screen and 4 decks vibrating screen.
Processing Materials: limestone, dolomite, cement clinker, iron ore, gypsum, aluminum ore, pebbles, rock phosphate, copper ore.
8-800m3/h
Production Capacity

400mm
Max Feeding Size

More than 200
kinds of materials
Further communication
inquire@sinoftm.com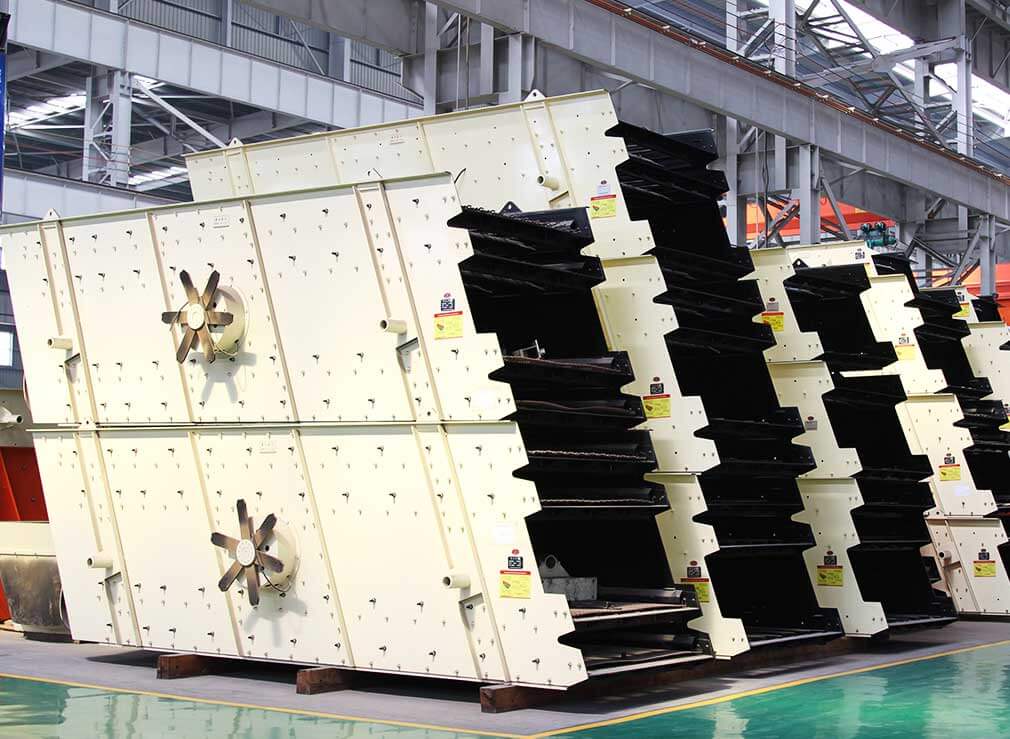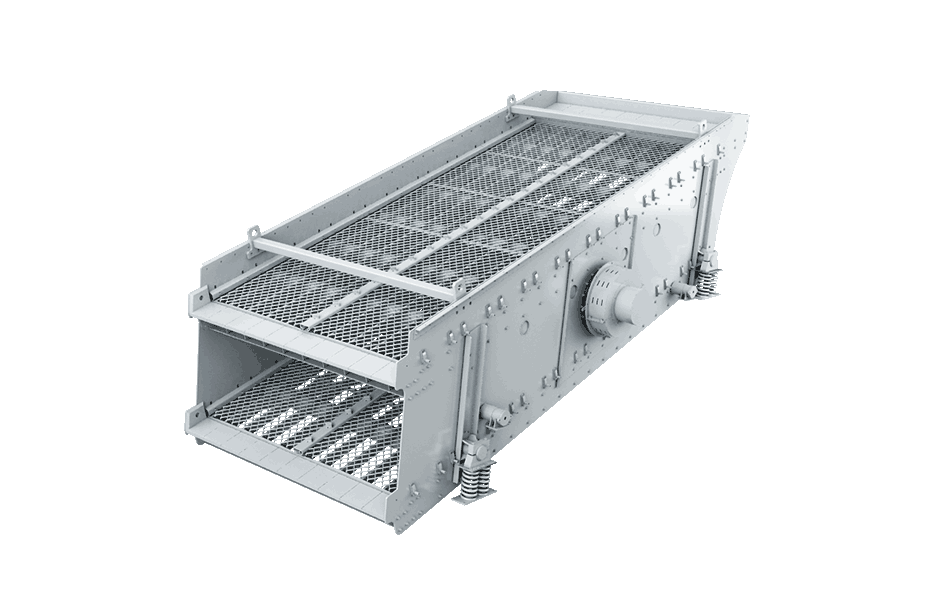 Production Introduction
YK series vibrating screen moves on a circular motion. It is a multi-layer and high efficient vibrating screen. Circular vibrating screen has been widely used in mine, construction, transportation, energy and chemical industries.
For details
The Main Benefits and Advantages:
Unique structure
Operation cost is low
1. High screening efficiency and productivity with strong vibration of sieve box.
2. Short maintenance cycle with simple structure and easy replacement of screen surface.
3. Low noise and long life with spring to reduce vibration.
For details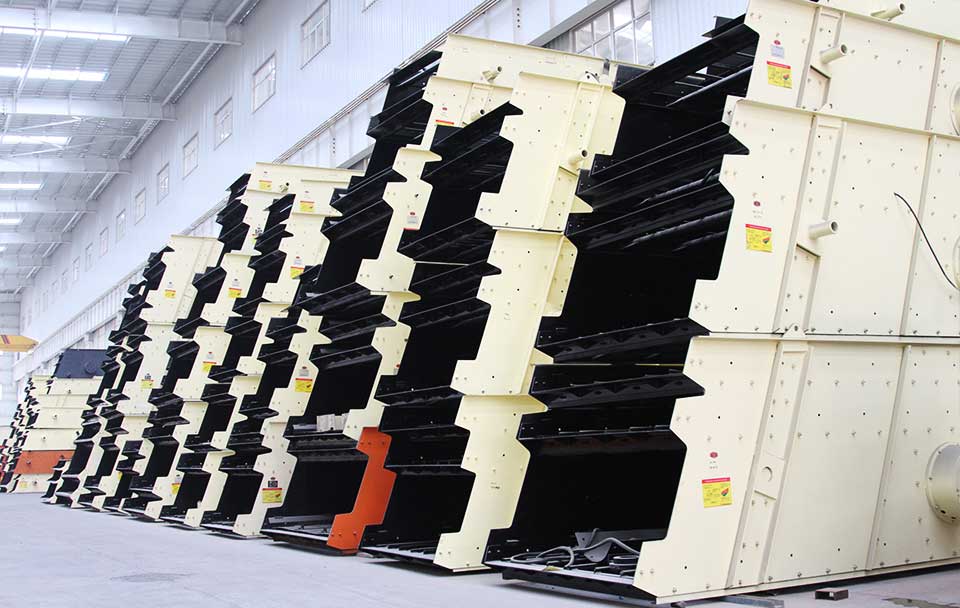 Easy operation
High degree of automation
The whole equipment adopts efficient screening and production technology, showing the overall efficient processing and production advantages, which makes the whole equipment more convenient and safe for screening.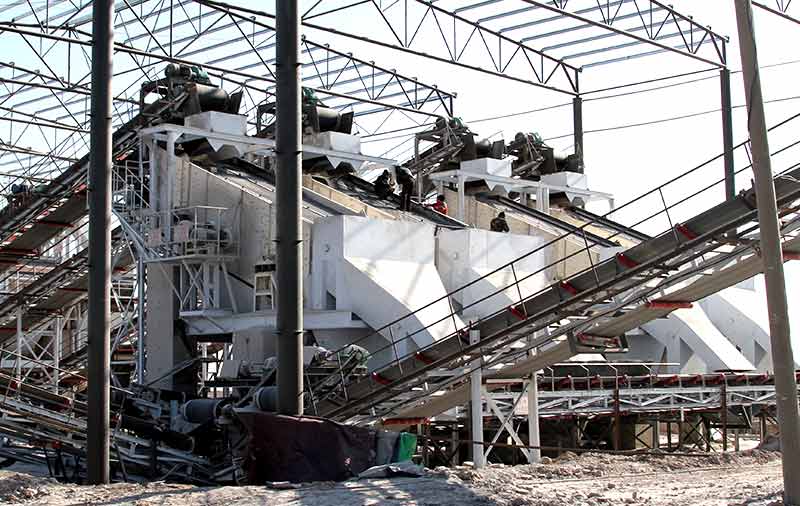 Working with us
Your best partner
Comprehensive services to customers
Perfect after-sale service system
Global service network

Online Chat
Circular Vibrating Screen
Technical Parameter

To view more
Model
Sieve specification(L×W)

Sieve layer

Mesh size

Feeding size

Processing capacity
Motor power

Total weight
Vibrating frequency
Double amplitude
Sieve obliquity

Dimensions (L×W×H)
(mm)
(mm)
(mm)
(t/h)
(kw)
(kg)
(Hz)
(mm)
(℃)
(mm)
ZSG1237
3700×1200
1
4-50
≤200
10-100
5.5×2
2250
16
6-8
15
3800×2050×1920
2ZSG1237
3700×1200
2
4-50
≤200
10-100
5.5×2
3345
16
6-8
15
3800×2050×2200
ZSG1443
4300×1400
1
4-50
≤200
10-150
5.5×2
4100
16
6-8
15
4500×3040×2500
2ZSG1443
4300×1400
2
4-50
≤200
10-150
5.5×2
4900
16
6-8
15
4500×3040×2700
3ZSG1443
4300×1400
3
4-50
≤200
10-150
5.5×2
5870
16
6-8
15
4500×3040×2820
2ZSG1548
4800×1500
2
5-50
≤200
15-200
7.5×2
5836
16
8-10
15
4800×3140×2814
3ZSG1548
4800×1500
3
5-50
≤200
15-200
7.5×2
6900
16
8-10
15
4799×3140×3014
2ZSG1848
4800×1800
2
5-50
≤300
50-500
7.5×2
6489
16
8-10
15
4799×3440×2814
3ZSG1848
4800×1800
3
5-50
≤300
50-500
7.5×2
7750
16
8-10
15
4799×3440×3014
4ZSG1848
4800×1800
4
5-50
≤200
50-500
11×2
8300
16
8-10
15
4799×3440×3503
2ZSG1860
6000×1800
2
5-150
≤300
80-600
11×2
9950
16
8-10
15
6000×3440×3326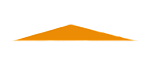 E-MAILinquire@sinoftm.com
address Kexue Revenue, High and New Technology Industrial Development Zone, Zhengzhou, China
within 24 hours for getting email reply
factory-direct sale, 100% factory price
Perfect after-sales
30 seconds for connecting online customer service