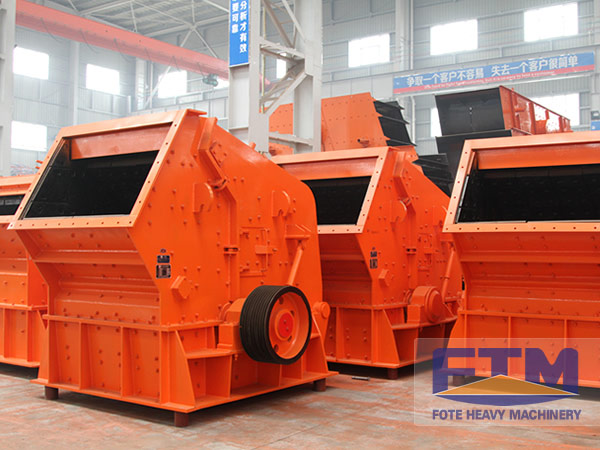 As the secondary and fine crushing equipment in the gravel production line, the impact crusher plays a vital role in the gravel production, which is of the unique structure, easy operation, and scientific crushing method. With the high-speed rotating rotor, the material hits the impact plates to be crushed. However, in the operation of the impact crusher, there is probably some suddenly increasing noise, which will have an influence on the surroundings. Thus, we, Fote Heavy Machinery, will talk about the methods of the decrease of the noise generating from the impact crusher.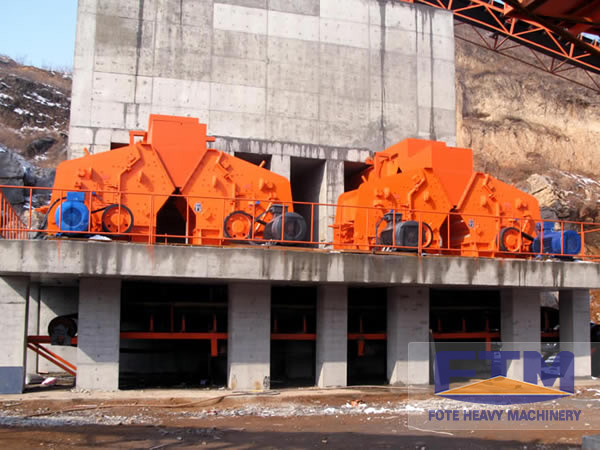 As we all know, in the operation of the impact crusher, the board hammer is driven by the belt pulley and crushes the material. The swing of the board hammer will generate sound, which is inevitable. Therefore, in the selection of the manufacturers of the equipment, clients should make comparisons of many manufacturers to choose the reliable one to purchase the equipment with highly precise process and assembly.
The precondition and basis of the normal usage of the impact crusher is its daily maintenance. In the usage process of the impact crusher in different environments, its worn parts and enlarging gap will directly affect the original balance of the machine. Besides, the stability and reliability of the machine will be weakened to a large extent. It may cause that the machine will lose its basic properties, which will lead to the abnormal sound of the machine. Thus, as for sand factories, there should be the scientific and effective equipment management mechanism to guarantee the daily maintenance of the equipment.
Besides, you're suggested by Fote that the factory layout should be as reasonable as possible. The machines with high noise should be gathered for the convenience in control and soundproof dispose. Meanwhile, many elements have to be taken into account, including the terrain and wind direction of the production base. There can be various soundproof methods, such as soundproof wall, isolation zone with trees, etc.