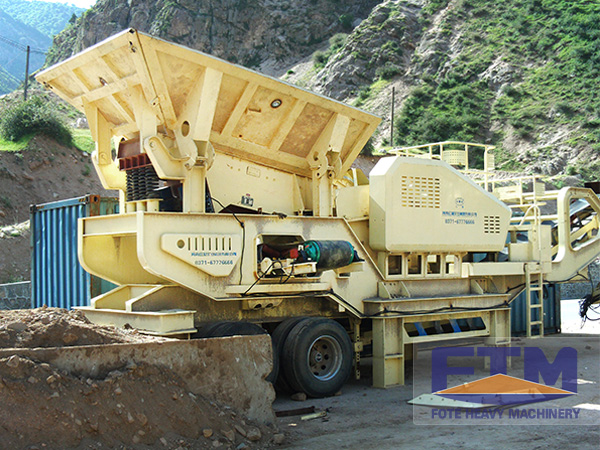 At the end of the year, most of sand factories shut down for rest. However, some other smart clients, by the promotions of the crushing machinery manufacturers at the moment, decide to purchase some new stone crushers, invest in new sand factories construction, expand the original factories, or replace the old equipment. Purchasing the machines now, the factories can be started on time in the next year.
If you just have this kind of plan right now, here, we will introduce the efficient and flexible mobile stone crusher to you, which can keep working all night. It has been praised by lots of users.
The mobile stone crusher is a vehicle-mounted stone crusher, which can move freely at the sand factory. It can easily crush various stone with different hardness, such as limestone, marble, etc. Meanwhile, there are the wheeled mobile crusher and the crawler mobile crusher for you to choose.
Certainly, due to its flexibility, it can save much fund for users in the installation and transport. Besides, it accounts for less area and it is of intellectual operation, high efficiency, energy conservation. It can reach 650 t/h capacity.
The mobile stone crusher can be in operation all night with diesel power device. It is equipped with the international electric motor and the diesel power device so that there is no need for you to be afraid of power failure.
Our mobile crusher is on factory direct sale. We independently research and develop, manufacture and sell machines, and sign contract with clients. There is no agent in this process, which can save much fee. In a word, our machines are more cost-effective.