Experiencing the market's inspection and sharpening, FTM mobile crushing station has been continuously upgraded and optimized. It has the advantages of streamlined design, multiple combined model configurations, and flexible parking functions. These advantages have placed a clear mark on the mobile crushing station, making it a torrent of more and more rushes in the long river of machinery industry development. With more than 40 years of development, Henan Fote Heavy Machinery Co., Ltd. (FTM) has accumulated rich market experience and processing technology, which has laid a solid foundation for the continuous research and development of product series.
HX Series Wheeled Mobile Crushing Plant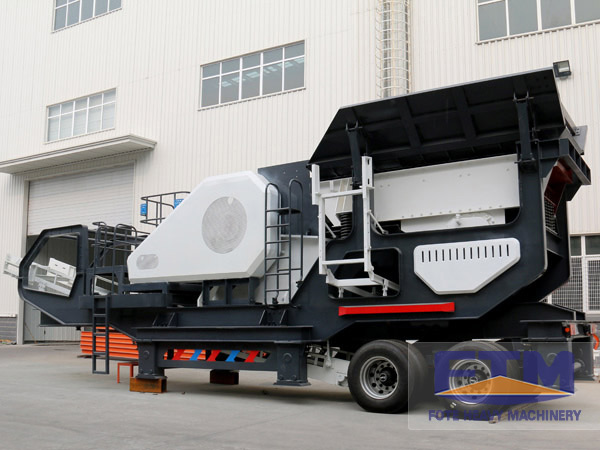 The mobile crushing station eliminates the tedious steel frame structure and foundation construction during crushing, saving a lot of time. It can be driven directly to the site without the need for transportation, and directly reaches the finished product granularity.
1. The unit has a strong set of integrated performance: the combination is reasonable and compact, and the requirements on the worksite are extremely low.
2. Strong maneuverability: The vehicle has a compact structure, a small turning radius, and low requirements for road transport equipment. It is convenient and quick to change and enter the site.
3. Energy-saving and high efficiency: The mobile crushing station can directly enter the raw material field for work, reducing the transportation of raw materials and raw materials, thereby saving raw material transportation costs.
4. Diversity of configuration: We can provide a variety of personalized unit configurations based on the customer's different requirements and in combination with actual conditions. Both single machine operation and multi-unit combined operation are possible, to achieve single-unit crushing, multi-unit combined hierarchical crushing, screening and other functional combinations.
5. Generator set expansion function: The mobile crushing station can be equipped with a generator set to meet the normal operation requirements of complex situations such as no power or power failure, to ensure continuous operation and production.
6. Technical guarantee, superior and stable performance: The accumulation of mining equipment production technology and experience in the past 40 years has created a series of mobile crushing stations with a simple, reasonable, and compact vehicle structure. The multi-layered controls are strictly inspected at the factory to ensure the quality of each product.
Wotetrack Crawler-type Mobile Crushing Plant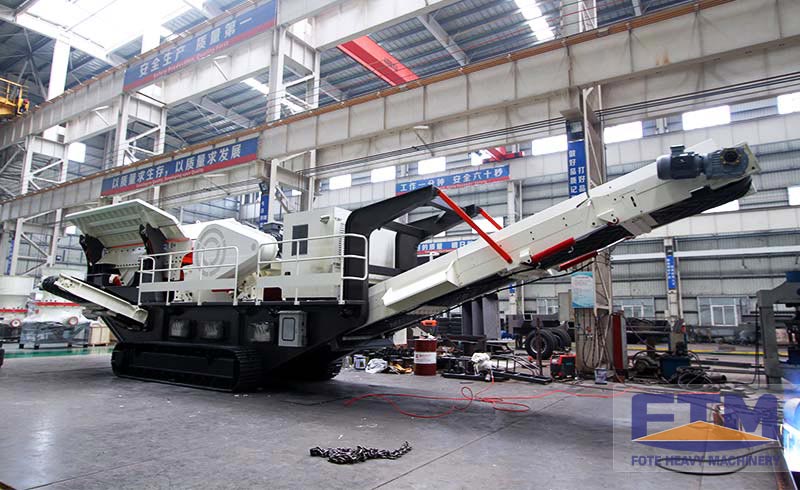 This equipment is a mobile crushing and screening equipment developed by our company to meet the market demand. It is a mobile crushing and screening machine with fully-hydraulic driven crawler-type chassis for the mobile crawler. The integrated group operation method eliminates the complicated installation operation of the assembly and reduces the material man-hour consumption.
1. The chassis adopts an all-steel ship structure, which has high strength and is more adaptable to the worksite.
2. High power walking motor, strong horsepower, safe and reliable.
3. The well-known brand motor is used to realize the excellent performance of the power system, which has the characteristics of low noise and energy saving.
4. Various levels of crushing and screening equipment can be allocated according to customer requirements, and the whole machine is optimized to ensure quality.
5. It can be equipped with a generator set to meet the requirements of normal operations such as no power or power failure, to ensure continuous operation and reduce losses.