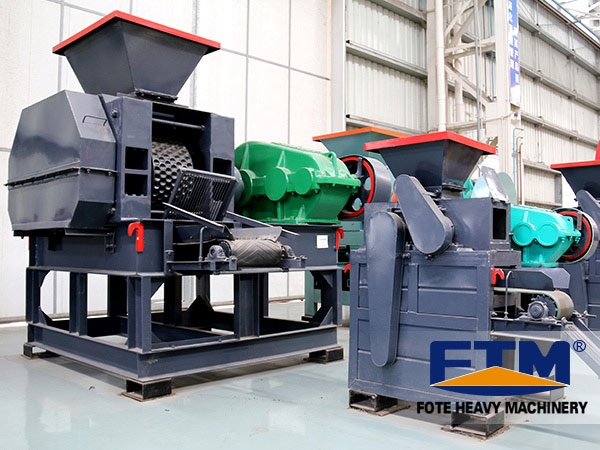 In China, there is an abundant of sulfur coal, not permitted for exploitation or usage, which is a kind of a waste of resources. However, with iron powder briquette machines, it can be utilized to make shaped coal by adding sulfur-fixing agent, which can decrease the mineral resources loss in China.
Most plants prefer to turn carbon block to coal powder through exploitation, which not only lowers the economic benefit for the enterprise but also increases difficulties in the application of coal. The supply of carbon block can't meet the demand and a lot of coal powder piles up. With the shaped coal manufacturing method, a large amount of medium coal, slime, and coke powder can be used, which can expand materials source and can lower the cost. Besides, it can clear the piled coal powder, which can greatly increase the economic benefit and can meet the demand of carbon block in the market.
Since the birth of the briquette machine, pollution has been restricted effectively. According to the regulation, only in mine areas or processing units can be dust. Only pressed mineral balls can be delivered outside so that there is no flying powder during the transport or usage processes. In this way can people breath in less dust, which can do good for people's health. Besides, there should be a professional operator for a briquette machine.
As you can see, the iron powder briquette machine is becoming one of the major processing machines in the future. We, Fote Heavy Machinery, insist on the improvement of briquette machines to meet clients' requirements. We try to produce efficient iron powder briquette machines for you.