As is known to all, the building waste has already been regarded as the resource at the wrong place. However, the work hasn't been done well in the recycling and utilization of building waste. Thus, people can't stand asking whether there are any better ways to recycle building waste?
This problem can be dealt with by the mobile crushing station, made by Fote Heavy Machinery.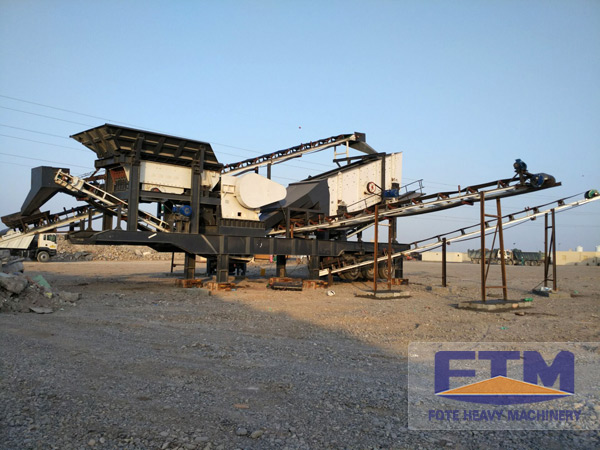 The mobile crushing station, made by Fote, is a kind of rock and building waste crushing equipment, which can conduct the coarse crushing and the fine crushing operations. It can process the material nearby. It can bring convenience to users and can lower the cost for them.
Taking into full consideration for users, the mobile crushing station has been developed, which can overcome the difficulties for users in crushing place, environment around, and the transport. Compared with the traditional crushing equipment, the mobile crushing station, as an important solution, is equipped with the large-scale jaw crusher, which can crush building waste with high strength, and the screening machine, which can increase the processing capacity of the whole equipment. Therefore, it can be the best choice for the process of building waste.